RIDGEMONKEY | Hangman Rig Rack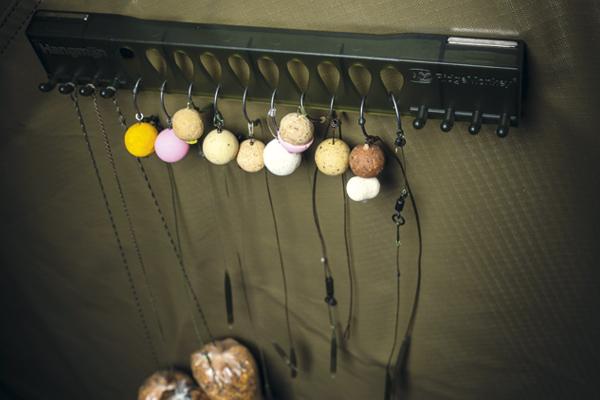 This robust ABS constructed Rig Rack has been designed to store multiple ready tied rigs, pre-tied PVA bags, leaders and more. With 10 teardrop sections and a further eight hooks, this magnetically secured device can be clipped to your bivvy, brolly or shelter as well as being used on the inside of a van, for anglers who fish from the back of their transport or prepare rigs when on the move.
Supporting up to 900g, PVA bags including leads can be attached safe in the knowledge they will not drop and split, ensuring a quick and effective method of fishing bags even when the weather take a turn for the worse.
There are several situations we feel the Rig Rack will serve anglers extremely well, including anglers who fish match carp style situations and speed fishing for high stocked venues.
Another good use is for safely storing long zig rigs, without coiling them up and ensuring they are ready to rock, as well as for long session anglers who like to prepare their rigs and have them stored, which is particularly useful once hook baits have been counterbalanced with putty.
The Rig Rack will allow you to fish quick-hit style carping and of course keep baited rigs well away from youths, carp dogs and wildlife!
RRP: £11.99
WEBSITE: www.ridgemonkey.co.uk