New hook baits from Sticky!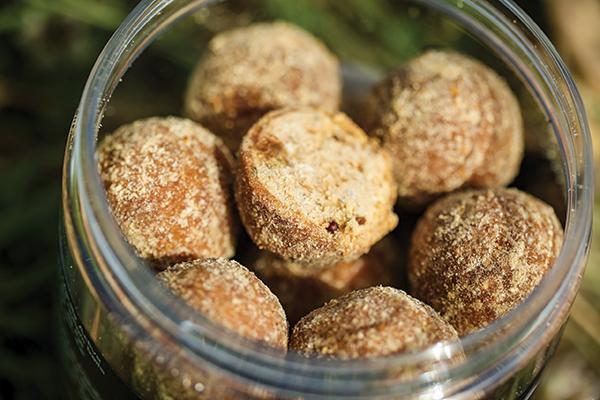 Catch reports filtered through inboxes at an unprecedented rate following the release of the Active line from Sticky Baits. While regular users of the standard Krill and Manilla boilies may have believed these baits could not get any better, they were quickly proven otherwise. Fishing in Europe on days-only venues called for baits that leaked attraction like no other, to pull eager fish into the baited zone and trigger a feeding response before the session's end. Thus Sticky Baits has now perfected a process that allows for the mass production of a paste-like coating to surround each boilie, in the form of a magnificent blend of ultra-soluble liquids and powders. In the last two years however, this special freezer bait was in need of two accompanying hook bait options, with that of a wafter and hardened alternative.
The fishmeal based Krill pairing uses exactly the same base mix as the standard bottom baits while being designed to replicate the Krill Active Boilies. Aptly named Tuff Ones, these hardened bottom baits supplied in 160g pots are needle friendly but are also extremely robust at the core. Deterring birdlife, crayfish and nuisance fish can otherwise be incredibly difficult without a dedicated hook bait, but Sticky Baits has once again been able to deliver.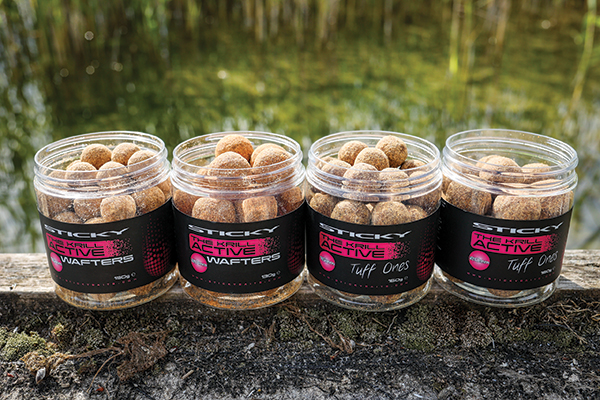 Over 20 different ingredients are used for the creation of the soluble coating that instantly goes to work once submerged in water. Use them as a match the hatch bottom bait or combine it with a pop-up for added visual attraction over a bed of bait, and you will quickly see how instantaneous these Active baits can be. Sizes of 16mm and 20mm are on offer and the same applies for the Krill Active Wafters, which are supplied in 130g pots. By negating the weight of the hook, these hook baits will help to fool the most pressured of carp throughout the spring, summer and autumn months.
Being nut based, the Manilla Active range of bait is recommended for optimum results during the spring, autumn and winter, although some choose to use this highly effective bait throughout the year. A perfect balance of milk proteins, vanilla extract and high numbers of amino acids sees carp returning for their next meal with staggering regularity. Both the Active Manilla Tuff Ones and Wafters are also available in 16mm and 20mm sizes, where just like the Krill, the same base ingredients are also used to identically match the freezer bait.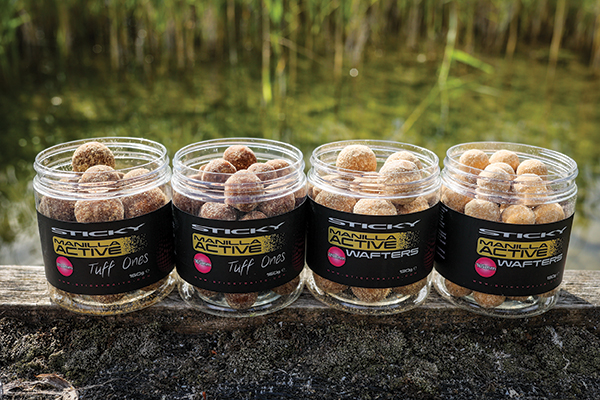 RRP:
Krill Active Tuff Ones £6.49
Krill Active Wafters £6.99
Manilla Active Tuff Ones £6.49
Manilla Active Wafters £6.99