FREE TA Insights Rig & Tactics Guidebook inside the April issue – on sale now!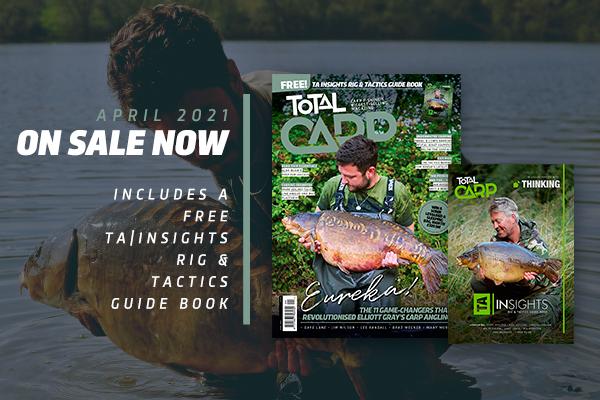 With night fishing firmly back on the menu, it's ALL SYSTEMS GO as we race into Spring after such a long and arduous winter. Headlining this issue and giving us all a tempting taste of what's to come as carp fishing warms up, is Elliott Gray and his Eureka Moments… all eleven of them!
Ever wonder what's going on beneath the surface? Well wonder no more, as we've teamed up with the Daneshi brothers and highlight the best bits and key lessons learnt from their underwater filming on Thorney Syndicate – this is one feature not to be missed!
Despite less-than-ideal shooting conditions, we also managed to see some carp caught live for the cameras, undoubtedly topped by Ian Russell as he hooks up with The Princess… the carp that is!