FREE! Sticky Baits & Total Carp A2 Year Planner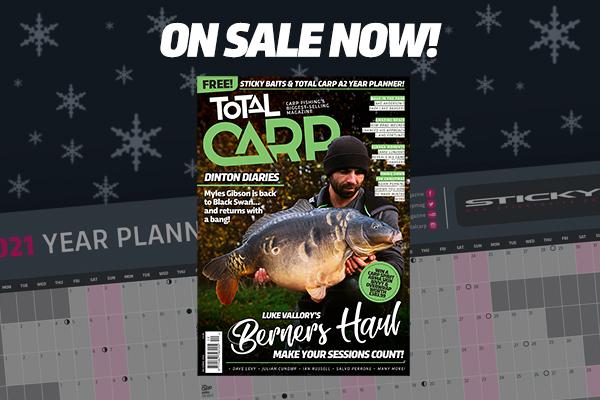 Our December issue is a real cracker – plenty to get your teeth into over the festive period and, with a FREE A2 year planner included, it'll last you all year round!

TOP PICKS:
QUEST FOR A DAY-TICKET FORTY
A change is as good as a rest, and an unexpected switch to a new venue in the shape of Berners Hall brings a change in fortune for Luke Vallory.
A CHANGE OF TACK
Brad Wegner finds that a few small tweaks to his approach bring big changes in his catches.
EUREKA!
What are the five game changers that have made the biggest difference to Jamie Londors' carp angling?
DIARY OF A CARP ANGLER
Myles Gibson makes the switch from the Snaggy Pit to Dinton and soon gets among some of the beasts that reside there.