FREE bait guide for every reader!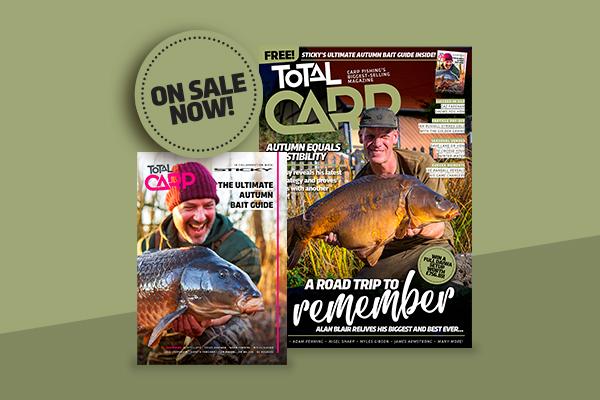 November's Total Carp comes with a FREE 32-page 'Ultimate Autumn Bait Guide' courtesy of the guys and gals at Sticky. As well as that little treat, we've also got all this inside the regular mag – plenty to keep you occupied during lockdown…
TOP PICKS
Road Trip
This month Alan Blair takes us on an unforgettable trip to Germany, which he spent in the company of great friends and big fish.
Four Seasons Of Bait
Mark Holmes continues his baiting revelations with a look at how to target big carp through the autumn months into winter. The key word… 'digestibility'.
Stick It In The Soft Stuff
In autumn Gaz Fareham avoids the gravel and searches out the silt, where the fishing can be very productive if you know how. He does.
Eureka Moments
Lee Randall reveals the five factors that changed his approach to carp fishing and improved his catches.