Dynamite Hot Crab and Krill range!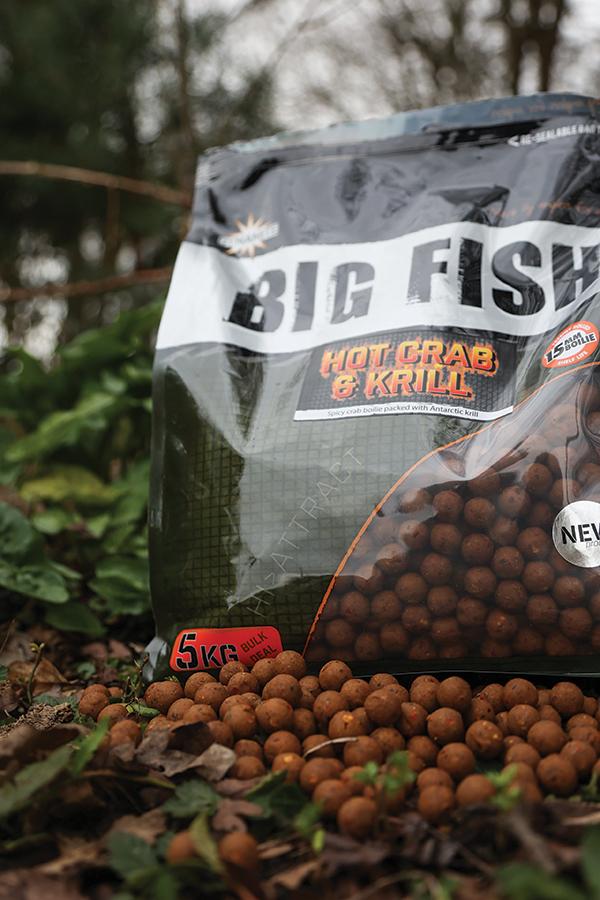 Let's be honest, what carp doesn't like crab or krill? These have been two of the most widely used flavours and attractors for as long as anglers have been making bait. Combining the two and adding an element of heat just makes sense, and in the extensive testing undergone by Dynamite consultants in the UK and across Europe the results have certainly been good!
When we spoke to TC regular Ian Russell, about his own findings he simply replied: "Absolute confidence in a bag, it's next year's bait today!" With this in mind, we just knew we had to get our hands on some to take a look for ourselves!
The newest addition to the Big Fish range, Hot Crab & Krill is as you would guess a fierce fishmeal based product with high levels of the extremely attractive Antarctic krill meal, the proven iconic Dynamite crab flavour, fish oils and more, that result in an instant attraction but with long term feeding triggers being released. Also including chilli flakes and powder, this helps with the speed at which the bait can be digested, meaning once the carp find it, it is not only attractive but readily passes through them resulting in them coming back for more, time and time again.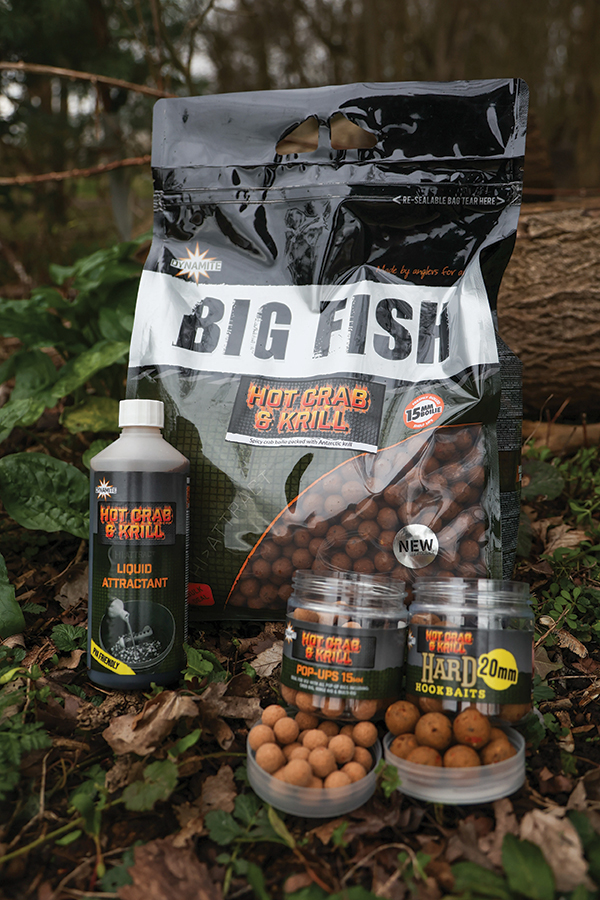 With three sizes in the range – 15mm, 20mm and 26mm – you can easily fish a multitude of methods or desired approaches. We particularly love the 26mm variants for either eradicating unwanted nuisance species or for taking abroad, what's more, who else ever fishes with such large baits? Perhaps this could be your season's edge!
1kg bags can be purchased in all three bait sizes, 2kg bags can be purchased for both the 15mm and 20mm sizes and a large 5kg bag is available in 15mm and 20mm too. Firm in texture, the boilies can easily be used with a catapult or throwing stick and can also be used in spod mixes, crumbed up, fed loose in the edge or in PVA strings or mesh bags. Other products in the range available are match the hatch pop-ups in 15mm, and large 20mm hard hook baits that are great at deterring crayfish, or for when you wish to leave a bottom bait out for prolonged periods of time.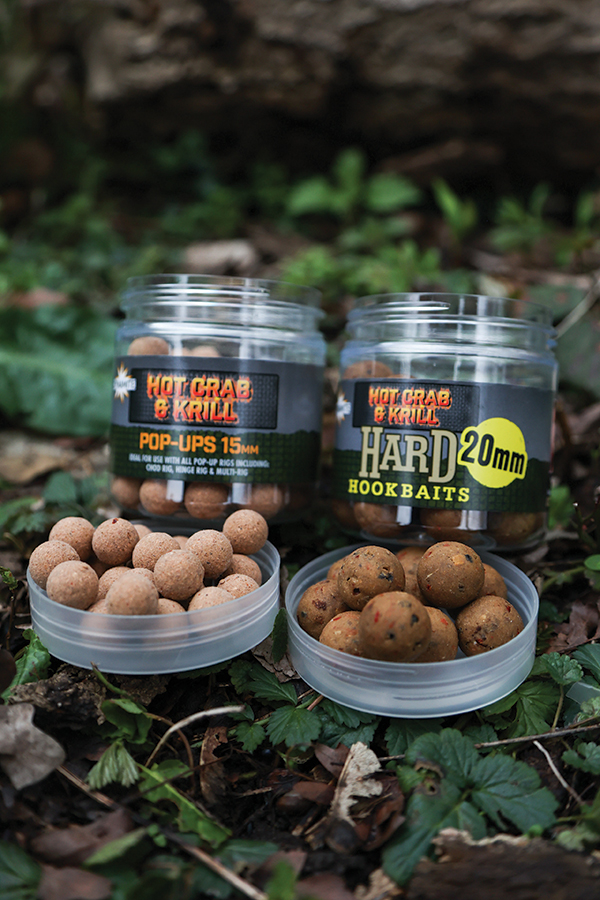 If like us, you love your liquids then look no further than the 500ml PVA friendly Liquid Attractant, which can not only be used in a plethora of techniques and applications, but adds a pungent instant level of scent and flavour to any bait, this is certainly going to be in plenty of our own mixes this coming summer!
Boilies
1kg 15, 20 & 26mm £11.45
1.8kg 15 & 20mm £14.99
5kg 15 & 20mm £39.45
Hook baits
15mm Food Bait Pop-Ups £7.55
20mm Hard Hook Baits £6.99
Liquid attractors
Liquid Attractant 500ml £8.15
DYNAMITE BAITS
HOT CRAB & KRILL BOILIES
WWW.DYNAMITEBAITS.COM