Cracking the winter code with Lee Pollard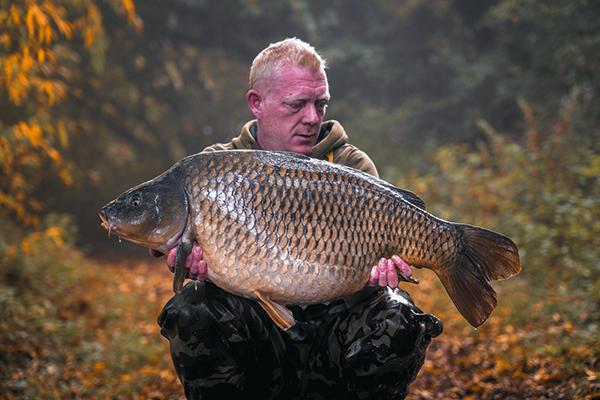 In this piece we join Lee Pollard to delve into what an awesome winter he has been having over at Horcott Lakes in the Cotswolds. Lee is the fishery owner and often struggles to fit time in over the warmer months due to the venue getting busy, so as soon as the banks start to become quiet he certainly does make the most of it. After arriving on a brisk morning, with the lake partially frozen, a hot coffee was certainly on the agenda before our chat with Lee began.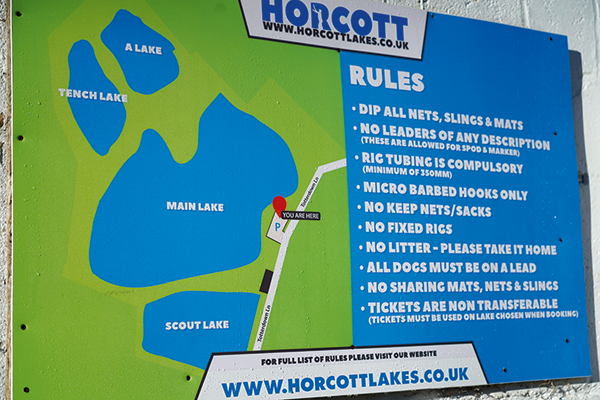 TOTAL CARP: What areas are you looking to target throughout this time of year?
LEE POLLARD: As soon as that water temperature starts to plummet you will always find the carp start to 'ball up'; being cold-blooded creatures they really do rely on any heat they can get, even if that's from each other, so once the winter draws in you will find big majorities of the lake's stock all bundled together and very localised in a small area. That being said, not every fish in the lake will be in front of one swim, I usually find there are pods of fish scattered around but the key point to note is they aren't going to be moving a lot, therefore once you find them, you can generally have a good idea of where they're going to be all winter.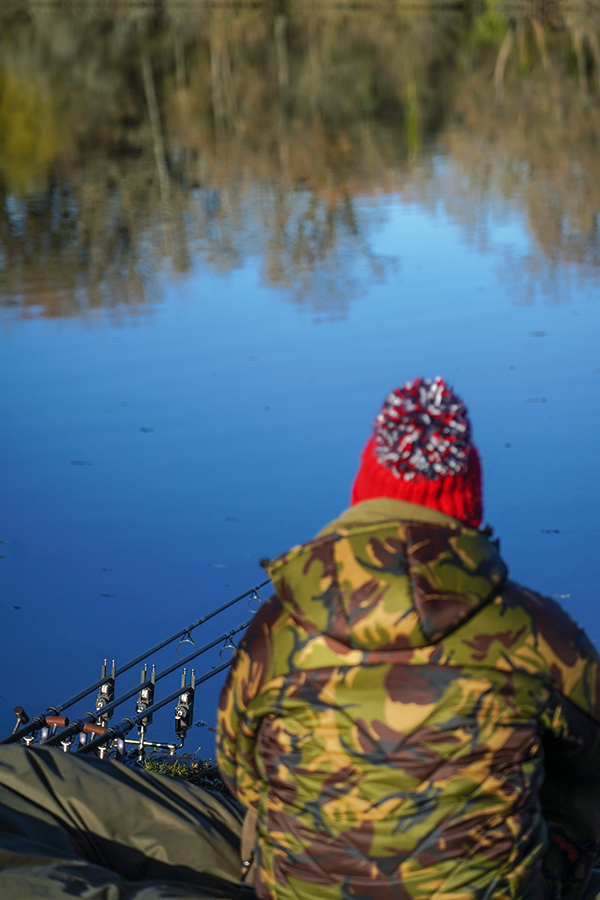 The lake is generally quite shallow, so there are areas you can write off, although of course if we get some mild days and warm sun then they might be worth a look, but on the whole I aim for the central area of the lake; not only does this give me a good view of a lot of water to look for other signs, but I've also found it's a good holding area for the fish on most lakes, Horcott being no exception.
TC: That's very insightful, how do you go about approaching these zones?
LP: Well, single hook baits and zigs will work, but there is nothing more satisfying than catching carp over bait in the winter and I believe if you get the baiting approach correct you can certainly catch more than the next man. But, one of the key aspects is choosing a range that is comfortable for yourself; there are quite a few swims on here that allow you to fish in excess of 100 yards, however, that doesn't mean you have to fish that long if you're not comfortable in doing so. I will always pick a range I can hit accurately and consistently in any weather, this covers your back for if any big winds turn up, because being over 20 acres in size it can get a good breeze across it.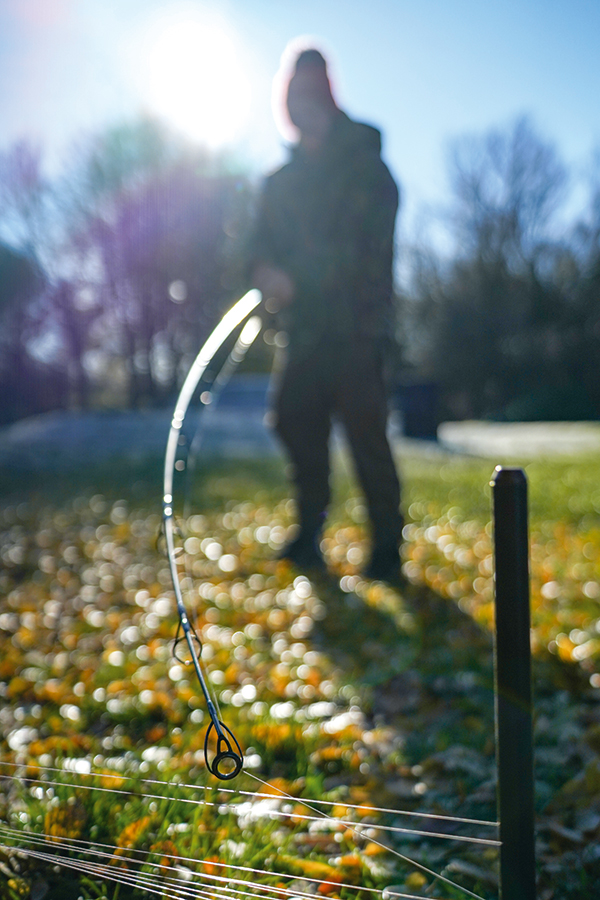 TC: So, once you have picked a distance suitable, what would be your plan of attack?
LP: Once I have decided on a distance, I will investigate with a leading rod, hopefully finding something a little bit different to anything else. That might be a smooth area amongst some dying weed, or a small, polished area free from any debris.
It's then time to think about the baiting approach; the key aspects at this time of year are maximum attraction with minimal food content, so I generally use a mix of purely boilie crumb and some 10mm boilies. Live System is my go-to bait when the water temperatures drop below 10ºC; it's visual due to its sandy appearance, making it stand out to the carp more than, say, a fishmeal would and it's also extremely digestible in cold water. Once I've crumbed up my boilies I will add a healthy amount of Amino Blend 365 to the mix; this will soak into the crumb making it even more attractive, also adding weight to the bait, which will draw it to the lake bed faster ensuring no undertows drift it off the chosen spot.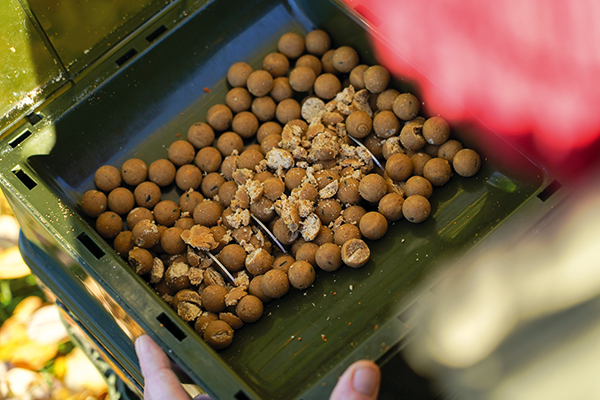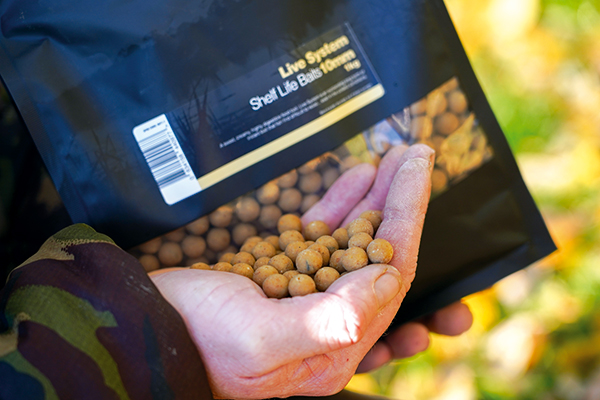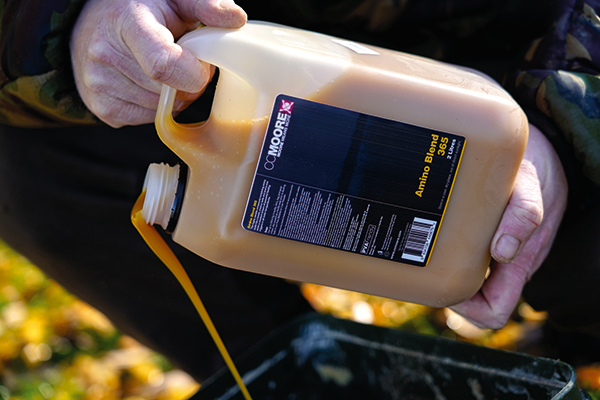 TC: How much bait do you introduce on to the spot and are you fishing all three rods on it?
LP: I think it massively depends on the conditions; if it's milder and we get a good weather front come in I might introduce more than normal, but as a general rule I probably start off with 10 Spombs worth, then after a bite I will top up with another three Spombs tight on the area.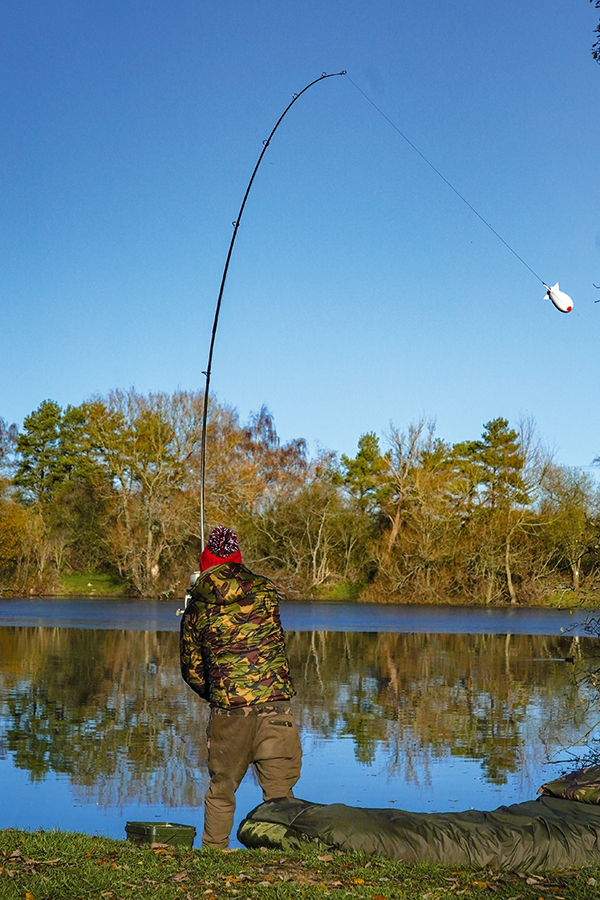 When it comes to the number of rods on the area, I generally start with three on the spot, but the area I've been catching on recently is so small that if I get a bite, it will usually wipe out the other lines, so I've gone down to just fishing two on the bait and then having a roving rod to hopefully locate some other fish.
TC: When you say the area is small, how big are we talking?
LP: Well put it this way, I have a tree as a far horizon marker, if I don't land on a certain vertical stick on the tree then I won't get a bite. It could be the size of a bin lid, or even a groundsheet, it's quite hard to tell at 100 yards, but due to it being a reasonably shallow lake and having a bit of weed present the lines are easily picked up when you're playing fish.
TC: Do you think being that accurate actually makes a difference then, even if you're just a couple of feet away?
LP: Absolutely, I've proved it many times this winter already, often it's just the one rod that I get bites on, but if I don't hit that particular spot, it just simply doesn't happen. It can sometimes take me 20 casts to get it right, but once it's bang on that sweet spot a bite really is imminent. I've had a couple of trips already this winter that have produced over 10 bites in a session, all coming to that tiny marker. I think when they're so localised and reluctant to move, a couple of feet can really make all the difference.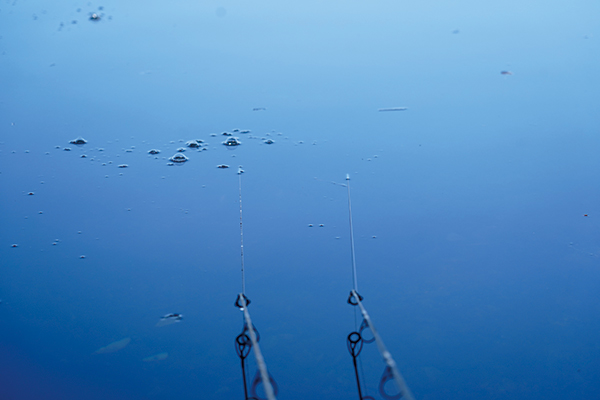 TC: That's really interesting! When it comes to your end tackle and hook baits, is there anything that you favour?
LP: Simplicity is key. I think the hardest and most important part is getting your location and spot choice right. Due to a lot of the areas I've been fishing being at range, as long as I can use a rig I have confidence in, that rarely tangles, I'm happy. It's usually just a blow-back rig, which doesn't get any less complicated. If I'm unsure of what the lake bed consists of, I may use a solid bag, but when I'm fishing over beds of bait a blow-back rig with either an NS1 Wafter, or a match the hatch Dumbell Wafter is generally my go-to presentation.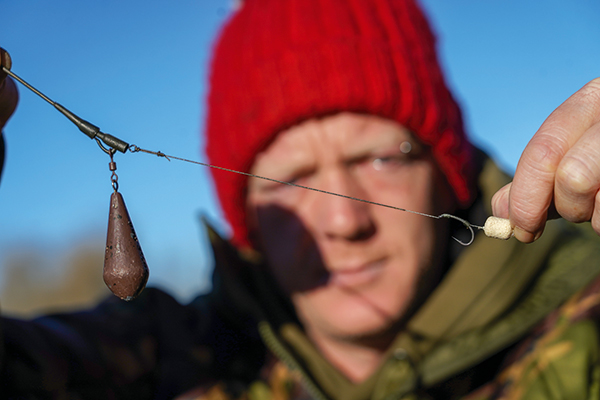 TC: That's great Lee, so what do you think has made you be so successful on your trips and 'stand out from the crowd' so to speak?
LP: I think it's a mixture of everything we've just spoken about to be honest; location, accuracy, consistency and confidence are huge aspects of winter fishing. Also with the banks being less busy, there is less competition; look at today for example, we are the only ones on the lake, it's crazy! If you put in the effort throughout the winter on venues like this that have a bit of form through the colder months, the rewards are certainly there.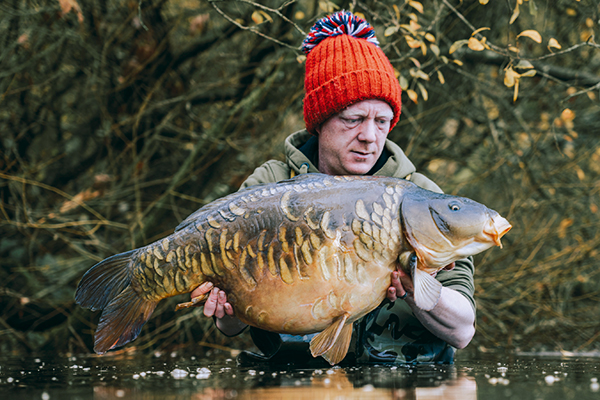 After a couple more brews it was time to hit the road, but it just goes to show if you put in the effort on the right venue, like Lee has, you really can get the most out of the harshest time of year.