Code-De bag and stick mix from Nutrabaits!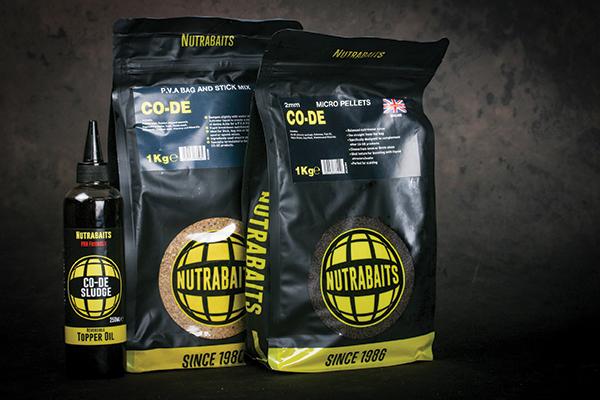 Nutrabaits recognises that while boilies are the mainstay of many people's approach to carp fishing, it certainly isn't the be-all and end-all! Luckily for Nutrabits users, each boilie range has a wide selection of complementary bait ingredients and its recently released CO-DE is no different. Standing for Chocolate Orange and Digestive Enzyme, the CO-DE has a deep yeasty smell with that sweet chocolatey note. It's a recognisable scent and one that is delivered through each of the baits in the range.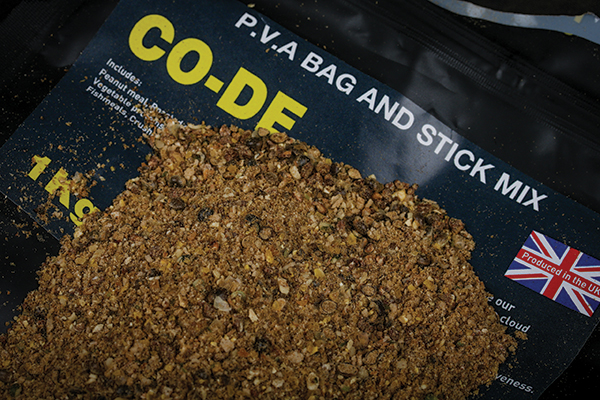 This little combination makes for an ideal bag and stick mix, providing loads of additional attraction that complements the CO-DE boilies you're feeding. The first ingredient is the Bag & Stick mix, which on its own makes for a great mix thanks to the wide variety of ingredients packed into it. Add to this some of the matching pellets and you have some small food items on the lake bed that won't disperse completely. The pellets are available in 2, 4 and 8mm, offering a range of breakdown times, but the smaller sizes are ideal for PVA bag work.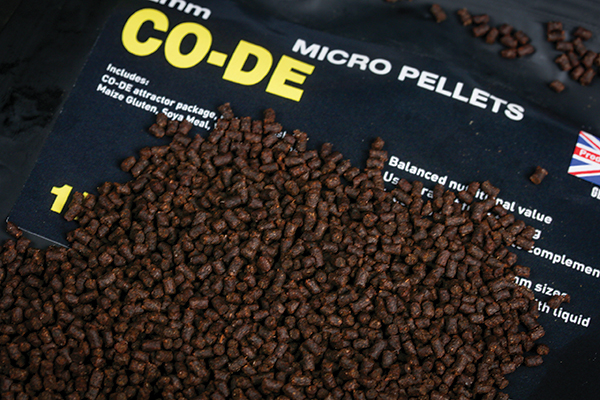 The final ingredient in any good stick and bag mix is a liquid attractant, of which there are a number in the CO-DE range. However, one product that stands out is the CO-DE Sludge, part of the Topper Oil range, which combines oil with a food based gel. The result is a liquid thst sinks to the lake bed, but regularly leaks off microscopic globules of oil over an extended time period. Combine the lot together and you have yourself a perfect little bag and stick mix that punches out huge amounts of attraction, which ultimately complement the boilies you are using!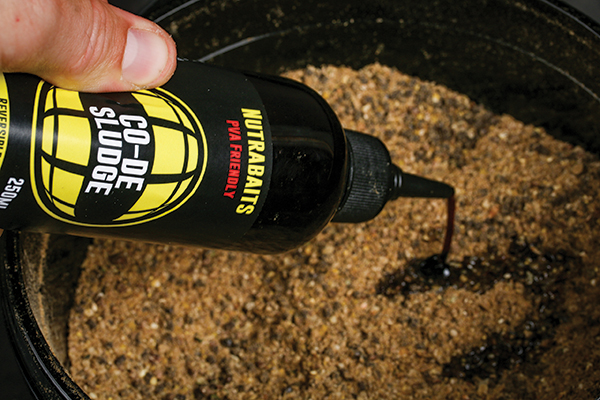 CO-DE Bag & Stick Mix, from £5.99
CO-DE Sludge £6.99
Website - WWW.NUTRABAITS.NET