The Bloodworm Banquet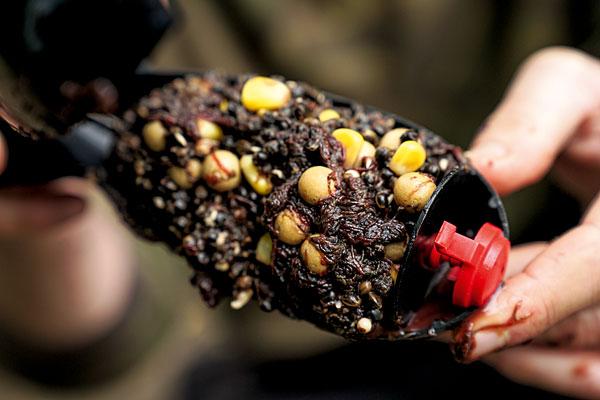 The term 'natural' is loosely used in my opinion; what really is a natural? Many anglers would deem maggots and casters as naturals, but in fairness these are not naturally found in the lake and do not appear on the lake bed like other types of natural would. The one natural that I am referring to in this instance is bloodworm!
These micro, red-coloured worms emerge on the lake bed naturally, providing a banquet of rich protein and amino acids for those hungry carp. Bloodworm can generally be found in the siltier, dirtier areas and troughs in the lake, depressions that collect dying weed and matter and these spots/areas are carp magnets, drawing them in to sift through the silt and chod on the lake bed to filter these nutrient rich worms.
With this in mind, I have been adapting and experimenting with my approach to incorporate bloodworm into my mix in the attempt of mimicking those important naturally attractive food signals, and it has certainly paid dividends this year. Bloodworm can appear in the lake at pretty much any time of the year, sometimes in small amounts, although at times the numbers present can be huge! There will often be periods during the carp fishing calendar where the fish are just not interested in conventional baits; at these times, they are certainly tuned into feeding on bloodworm beds and they will be clearly fizzing up and harvesting areas despite the anglers around the lake receiving very little in the form of bites.
The grappling lead will help to find those softer areas where bloodworm is naturally present.
Knowing how to use bloodworm to its maximum effect can be tricky; these worms come in the form of a solid frozen block and due to their size, they cannot be used as a hook bait. What I prefer to do when using bloodworm is combine them with my go-to mix of hemp, corn and 10mm boilies, but add a good helping of the bloodworm so that they stick to all of the particles and bits present in the mix.
I have found that the bloodworm is best introduced into the mix shortly after thawing; this ensures that all of the bloody red juice present in the worms remains locked inside them before introducing the bait.
On one of the lakes I have been fishing over the past couple of years – The Farriers in the Cotswolds – this has been the perfect tactic, with the depth of the lake being generally shallow, ensuring that the worms get down to the bottom effectively. If the waters that I am targeting are slightly deeper, I may look to mix the bloodworm with some form of groundbait to add weight and ensure it gets down to the lake bed accurately.
As with all of my angling, I am generally spot fishing and baiting accurately with a Spomb, so I always want to ensure that my bait travels down accurately on to the spot without the risk of it drifting or spreading out too far.
The autumn in my opinion has always been a brilliant time to incorporate bloodworm into the mix; firstly, because at this time of year when the colder nights begin to draw in and the water temperatures drop, the level of natural food present in the lake significantly declines. As a result, the carp will be trying to make the most of what is left before winter draws in and their metabolic rate slows right down.
Secondly, the activity of any small nuisance fish present drastically lowers, ensuring that your important, attractive bloodworm remain in the swim until the carp get their heads down and feed. I have found that a few handfuls of bloodworms can go a long way, with quite literally hundreds of individual worms present in a frozen block, so it can be sensible to split the block up before each session.
When it comes to choosing a hook bait, I stick with either my usual 12mm Northern Special yellow or pink or my double corn. These hook baits closely match what I have present in my mix anyway and I am confident they will get me bites over the top of my trusted mix with the added bloodworm. In fact, I believe that with the addition of the bloodworm releasing those appealing food signals, it no doubt increases feeding activity and aggression; provoking a harder feeding response when the fish are present in the swim.
So, if you are looking for a little edge this autumn/winter and are struggling to pick up bites on proven tactics that have worked well in previous years, why not combine bloodworm into your armoury? There are many ways of using it and the world is your oyster when it comes to utilising this unique product, whether that is using it in spod mixes as I do or adding small amounts to your bag/stick mixes in the depths of winter.
A bloodworm victim that simply couldn't resist Kev's baited area.
How To… Make The Bloodworm Mix
1. Add some Intense Hemp.
2. Now introduce your chosen boilies.
3. A few handfuls of corn for good measure.
4. Now add a good handful of the bloodworm.
5. The finished mix, ready to introduce!