DAIWA | Crosscast 45 SCW QD Reel (Video)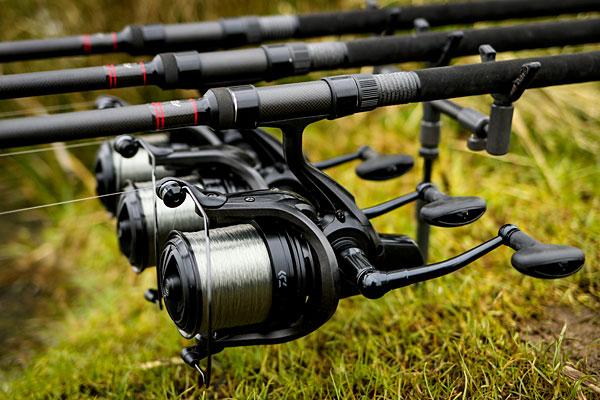 The release of the new Emblem 45 SCW reels had a warm welcome from the carp world. It offered a reliable big pit with 45mm spool, finished in a desirable, understated all-black look, and at a very reasonable price point (£199) considering its spec. Then Daiwa went one step further and revealed the spec on its new Crosscast 45 SCW…it's safe to say we were in a state of shock!
On first inspection, you'd be forgiven for thinking Daiwa had made a catastrophic error and rereleased the same reel, while shaving off a whopping 70 odd quid off the recommended retail price! However, that's not quite so, and having now received the reels to play with we can take a more in depth look into the differences, and how Daiwa managed to offer this quality reel at such an incredible price. As such this is what this review will focus upon.
The first point to make clear is that unlike the Emblem offerings, the Crosscast reels do not come with a spare LD spool. Instead you can simply buy the reel with either a C or an LD spool fitted. The C spool takes 330 yards of 0.35mm line, which makes loading these reels a breeze (no need for backing). Meanwhile the LD version takes 580 yards of 0.35mm mono and is more suited for those of you who are towing rigs ultra-long ranges. Considering a 45mm spare spool costs in the region of £35, this clearly lowers the cost involved, and represents a decent saving if you don't require the spare!
Externally the reel has some very slight cosmetic differences; the air rotor on the Emblems feel a little more solid and the rear fitting on the Crosscast is gloss and a little more plasticky. Finally the front drag disc is slightly more decorated on the Emblems, while being a single piece of moulded plastic on the Crosscast. As you can see, these are all very minor alterations.
Internally, they both share the same rugged Digigear II and feature the same SCW technology for fantastic line-lay; however, the Crosscast has three fewer ball bearings. As such the pricier Emblems feel a little smoother and more refined, which should also carry through in their longevity. In total the Crosscast reels have shaved 5g off the already reasonable 615g of the Emblems.
As you can see, Daiwa has made a few alterations to keep the price of the Crosscasts as low as possible, without massive detriment to the performance of the reel. In total, they are a seriously impressive bit of kit, with an ever-crazier price point!
RRP: £125
WEBSITE: www.daiwasports.co.uk
To find out more about the Crosscast 45 SCW QD reel, watch the video below.