Win an X Spod!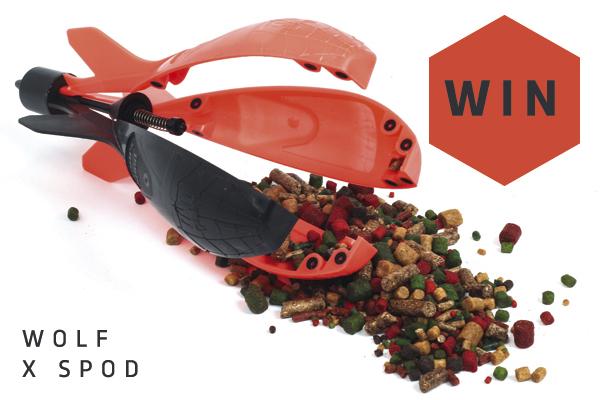 This competition is now closed, the winners are Aaron Wilson in Norfolk, James McQueen in Middlesex, Stephen Thomas in Berkshire, David Hatcher in Buckinghamshire, Geoff Long in Cloucestershire & Kieron Dielhenn in Essex.
X Spod is a new, innovative baiting device from Wolf and we've teamed up with the guys there to give away six of them.
The X Spod differs from a spod or Spomb in that it opens up into four segments on impact – these sections are held in place with magnets, which makes retrieval easy as it skips over the surface with less water resistance. This unique design enables baiting up in various different ways – scoop from a bucket into half the X Spod, or have one panel open and fill by hand for maximum bait carriage, which in turn means making fewer casts. The durable and aerodynamic design means it flies straight, long and true.
To find out more about the X Spod, watch the video below.