Win A Deeper Smart Sonar Pro+ 2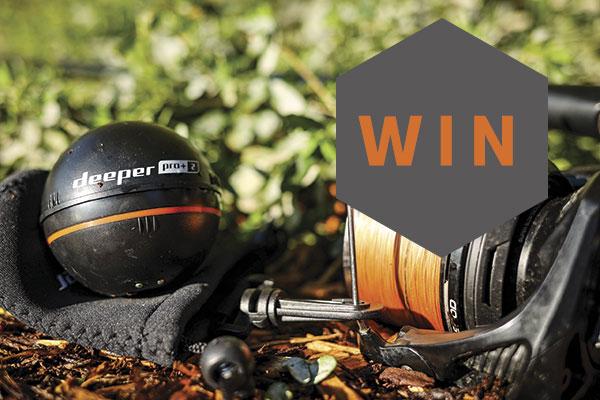 This competition is now closed, the winner was Mark Fairbrother from Derbyshire.
Check out what you can win…
If you are looking to identify previous feeding areas you would have overlooked, or perhaps even find what depths carp are cruising when looking to target them with zigs, this just may be the device you need.
The Smart Sonar PRO+ 2 offers an invaluable insight into a water's depth, temperature, substrate, fish movement and more, including clearer and crisper visuals of the lake's topography or even fish shoals when located.
By easily changing between the three beams you can cover large expanses of water and locate fish holding spots, pinpoint areas of interest, and investigate a target species or minute depression of interest in the lake bed.
This hi-tech device also features a built in GPS, which allows you to create lake specific maps, saving and recording areas of interest to the easy to use Fish Deeper software, accessible on any device. Simply cast or begin trolling and your device will automatically start mapping the water body in unprecedented detail and can scan down from 15 centimetres to a remarkable 100 metres with acute accuracy and precision and with an integral wi-fi system will connect to your smart device.
Durable and reliable, the device is capable of big casts and being used in all weather conditions, utilises a Li-Ion, 3.7V rechargeable, 950 mAH battery and can also be fully charged in 75 minutes, operating up to nine hours depending on usage.
Supplied with everything you need to begin locating some carp!
For your chance to win this Deeper Smart Sonar Pro+ 2 simply correctly answer the following question (multiple entries will disqualify you):