Win the complete Catalyst range from Spotted Fin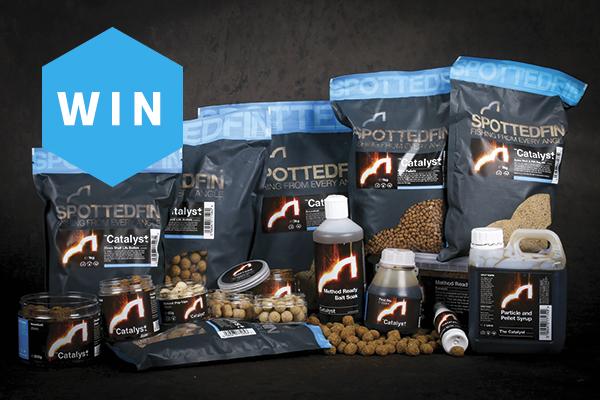 This competition is closed, the winner was Vincent Rollinson from Sheffield.
Spotted Fin's Catalyst range has a product for every eventuality, and we're giving you the chance to win lots of it, worth over £120!
Spotted Fin's Catalyst has to be one of the most comprehensive bait ranges of all time, featuring a wide selection of products supporting the boilies. This is an active bait that utilises natural sugars and probiotic yeasts in combination with enzymes, vitamins and minerals, thus leaving a halo of attraction around a baited area. Dry ingredients such as hemp and milk proteins go towards making this bait of high nutritional benefit.
The Catalyst boilies come in 12mm, 15mm and 20mm sizes and Shelf Life Handy 500g Bags are perfect for short sessions. For something a little different Spotted Fin produces Shelf Life Pillows, which are flattened 15mm boilies and are a great alternative to traditional round baits.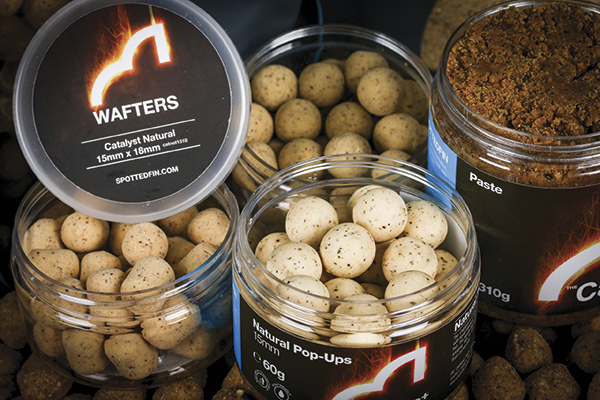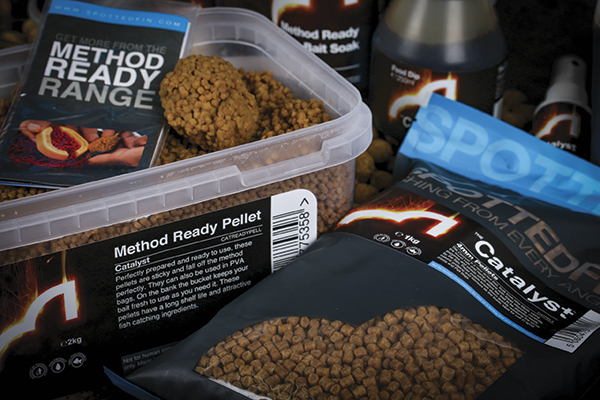 A vast selection of hook baits covers many eventualities that are likely to be encountered, with several sizes of hardened hookers, pop-ups and wafters. Cork Wafters are also available in 15mm, 18mm and 22mm and natural wafters are available in the same sizes too.
The Catalyst Booster Spray can be applied on to hook baits, groundbait or maggots, and the Food Dip can be applied to any bait items, while the Method Ready Pellet mixes are primed and ready with no preparation required to use on Method feeders but equally inside PVA bag or stick mixes.
To win everything you see here, simply correctly answer the following question (multiple entries will disqualify you):