Win a set of Avid Carp Digital Scales worth £69.99!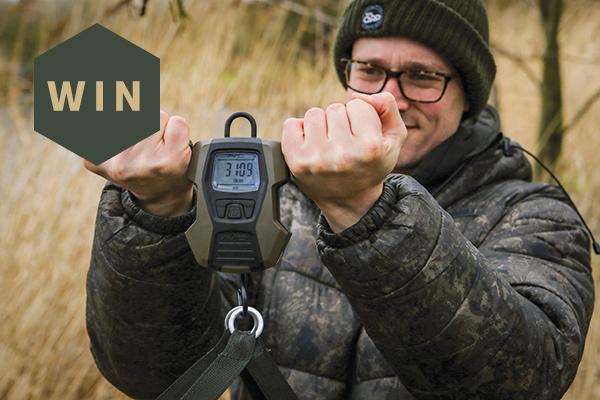 This competition is now closed, the winner was David Langton from Merseyside.
When you bag yourself a new PB or the target you have been angling for it is always nice to put a weight on your prize, and you can now do so easily and effectively with these brand new Digital Scales – and thanks to Avid, you can win a set!
Capable of weighing fish up to a whopping 132lb (60kg) with an accurate reading in 1oz divisions, a simple layout makes them super-easy to use, allowing you to change units and zero your weigh sling in all with a touch of a button.
A hard wearing stainless steel frame ensures reliability and strength, in a stylish moulded body. The black stainless steel hoop at the top of the scales enables use with either a tripod or weigh crook, and at the base of the unit there's a retractable black stainless steel weigh hook for securely attaching your weigh sling. Built-in fold-out stainless steel arms allow you to get a firm and secure grip when lifting up the scales.
A backlit screen makes reading the weight easy in all light levels and an on-screen low battery indicator is a useful function allowing you to keep tabs on when you are running low.
Compact when folded away and easily carried in your unhooking mat, rucksack or luggage, these Avid Digital Scales are designed to last and should certainly see you through plenty of bountiful sessions for many years to come.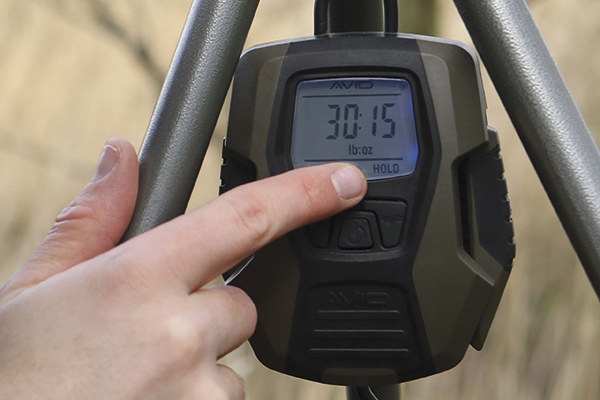 For your chance to win a set of Avid Digital Scales simply answer the following question (multiple entries will disqualify you):