Win! One of three hand-held mixing device from Baitstir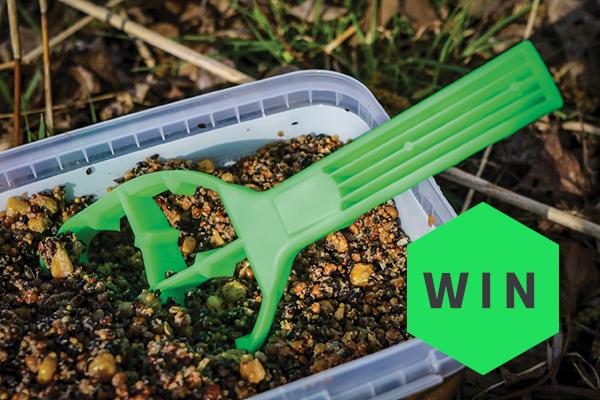 This competition is closed, the winners are John McMenamin from Middlesex, Jason Lavis from Devon and Lesley Doodnath from London.
This simple but effective hand-held mixing device is designed to combine together difficult to mix bait ingredients and will appeal to all anglers. Thanks to Baitstir, we're giving you the chance to win one!
The Baitstir features an ergonomic handle for a solid grip and the mixing face is specifically designed to break up and mix together the ingredients of your mixture as they pass through the four channels. Furthermore, a raised tapered edge to the device scrapes off mix that has become stuck to the sides of the bucket.
When mixing multiple fine ingredients such as a base mix or groundbait mixture it can be hard to get an even mixture without the use of an electric mixing device, but this does just that job!
For your chance to quite literally get your hands on one for free, simply answer the following question (multiple entries will disqualify you):