Sporadic spawning and heavy weather conspired against anglers this weekend and saw many struggle, there were however some notable highlights.

On Damsel Theresa and Mike McEvoy booked a 6 night stint to celebrate Theresa's birthday and target the bream. Sadly Theresa failed to locate the bream but did pick up a welcome tench. She also caught 5 nuisance carp, including her PB at 19-08 on a size 18 hook. Milke bagged 24 bream to around 7lb and 5 carp to 20-05. Glen Barrable netted an 18-10 mirror and Mark and George Smith 11 to 20lb between them over 3 nights. Jacob Smith bagged 10 to 22lb.

On Becks Lake Adam Gartside bagged 10 to 19-04 over 2 nights and Paul Ellison 10 to 24lb and a tench, Dave Ellison took 8 to 19lb a tench and 2 bream. On his first time out this year Simon Emmett caught 4 carp between 14-04 and 21-09 and 4 tench to around 5lb. Jamie Broder caught 2 to 18lb and 2 bream.

On Blunham Elliot Brown has caught 4 to 16lb when I caught up with him and no doubt bagged a few more.

Carp Lake was surprisingly slow with Ian taking a 13-13 common but 13 year old Adam Gill showed the carp boys how to do it with his barbel rod, and a waggler just a rod length and a half out, a size 10 hook with 4 maggots and picked up 7 between 13 and 18lb.

On Winters Steven Freear bagged a 25-04, Lee Morgan 7 to 27-08, his best fish at Manor Farm so far. James Wheeler and Liam Henderson fishing the double swim on Booneys side both caught their PB, James at 27lb and Liam at 28lb.

On Booneys Andy Uhl caught a 16lb, Stuart Minney on a day ticket a 13-08. Lee Whitby bagged a 21-08 and Kevin Clancy a 20lb, a 23lb and a 23-08. using CC Moore Pacific Tuna. Geoff Reid caught 7 tench. Jamie Thomas caught an 18lb.

The last match of the open series saw Andy Tebbit in 1st place with 68-09, Steve Chadwick in 2nd with 40-08, Gary Dunning in 3rd with 28-15 and Paul Kyle in 4th with 28lb. The Series winner was Ceri Boiltho and Gary Dunning was runner up with Paul Kyle in 3rd place.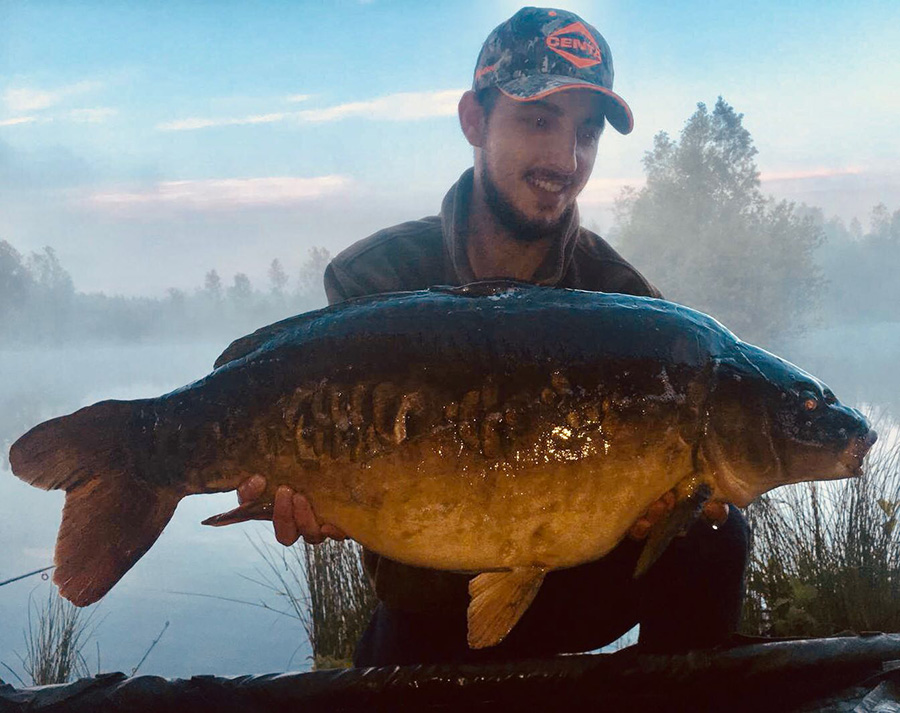 For more information head over to: http://manorfarmfishing.com