As autumn arrives a lot of anglers start targeting their main waters because this is a big-carp angler's favourite time of year to bag a big 'un. It is a season full of big, mild, winds and the low-pressure weather systems can often produce some of the best sport of the year as the carp start to feed heavily in advance of the forthcoming winter.
Fish are at their finest during this period. They are generally up in weight and they start to look at their best again due to having a fruitful time eating the abundance of natural food and lapping up the sunshine in the upper layers of the water throughout summer.
From summer to autumn my strategy changes so I'll explain how and, most importantly, why I make those tweaks to my angling approach to give you an insight into what allows me to stay on form.
During the summer months I will spend nights on end chasing the fish, anticipating where they will move onto next. In the height of summer, it's generally very warm and the slightest weather changes can make a big difference to the carp's behaviour. The most relevant change to observe in is that a small change in weather conditions will see the fish move their location in an instant. This scenario is typical for most of the year but carp movement is definitely heightened in the summer heat so I'm more mobile than ever and I'm always fishing quick-bite tactics. I never travel weighed down with kit anyway but I take even less with me in summer to make moving on a busy water quicker and easier. One of the most interesting points to share with you on my summer approach is that I'm always studying the carp's behaviour and anticipating their next move, trying to piece together a game plan for when autumn well and truly arrives. My approach may adjust depending on what I observe throughout summer but for the past few seasons I've really started to find a formula for success in autumn and I'm buzzing for those first big winds of the year to blow in as a calling card to get the rods out.
Don't put all your eggs in one basket
When the leaves start to turn into a multitude of earthy colours, I try to concentrate my efforts into two areas of a lake, as long as the lake allows me to do so. I generally prebait, but I ensure that I have two spots on the go so that if one swim is taken, I always have a second spot that I can target with confidence.
Bait, bait and more bait
Prebaiting becomes a massive part of my attack. Being able to prime an area at any time of year is a big edge but in autumn it can massively improve your results because the carp are looking for big quantities of food because they know the cold snap of winter is just around the corner and they need to get their weight up. Prebaiting was also a massive edge for the sort of angling I was conditioned to last year because I was only really able to get down for quick nights between work. Often I would arrive at the lake at 7pm/8pm-ish as the light was fading and leave at 6am. It meant that if I arrived and didn't find anything worth putting a rig towards I had a back-up option of fishing on the baited spots. Knowing the wraps to the spot and safe in the knowledge that it had been primed with bait filled me with a lot more confidence, rather than just plotting up somewhere for the sake of it.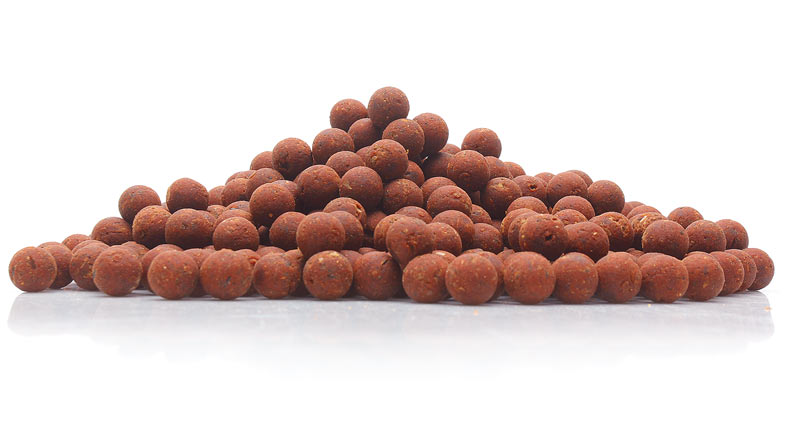 Be observant and make your own opportunities
Keep your eyes peeled. Keep trickling a little bit of bait in a few margin spots because as the warmer weather subsides the carp will look to make the most of any warmth they can. Snaggy areas or pockets of water that get a lot of sunshine are always worth keeping an eye on. This approach led to a capture of a tricky one last autumn.
Sitting there with the sun beating in my face on the end of a southwesterly wind, I decided to go around the small, intimate venue and have a look in a particular snag to see if I could see an opportunity because I hadn't seen anything throughout the morning in the swim I had set up in. As I was walking around the lake quietly and soft-footed trying not to spook any carp that were in the margins, I stumbled upon a few sat tight against the railway sleepers in front of a very unpopular swim. I backed up from the spot and ran round to get a rod, mat, net and a pocketful of bait. As I crept back into the spot I noticed the fish weren't bothered in the slightest by my presence. I sat there for a good 10 minutes with the rig dangling above them, waiting to backwind it among them if they would give me a chance, but they simply weren't budging and I couldn't get a line lay where I wouldn't be laying line over the top of a fish, which would surely spook them from the area. To turn this situation in my favour, I crumbed up a couple of Pacific Tuna boilies and lightly dropped them on top of the fish to spook them off the spot just long enough for me to get the rig in. Luckily, they pushed off the spot a rod length or so. I was then able to place the rig just as the biggest one, a near-30lb common, came straight back in. I watched in awe as the fish tipped up then righted herself and slowly swam off. I thought it had done me at this point. Then, in a split second the line started to tighten and it melted off with my favourite stalking rig using the ever-faithful Kryston Mantis. After a short battle I had her in the folds of my net, a fish called No Anal just shy of 30lb. I was well made up with that.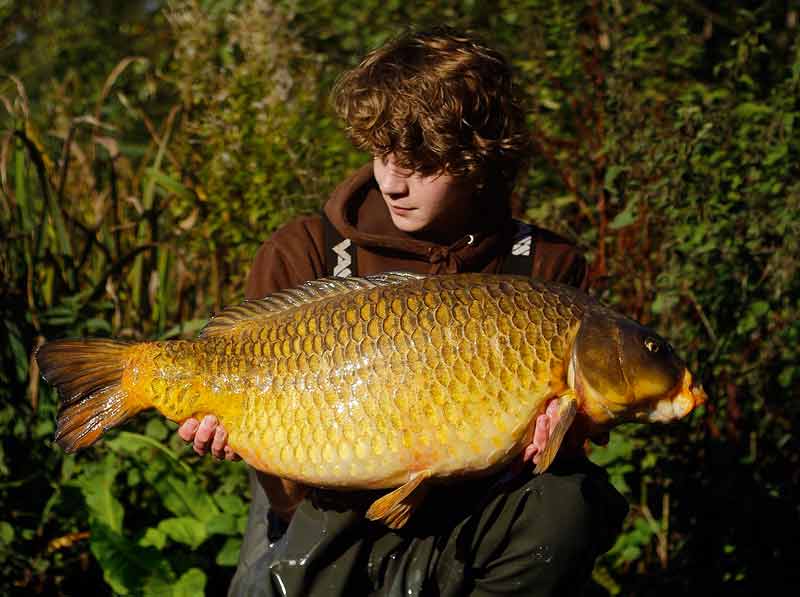 Smartphone carping – a world of knowledge in the palm of your hand
The old-school anglers will hate me for saying this, but knowledge is power in everything you do and there is loads of information out there to help you with your angling. Whether you are targeting a specific fish and want to work out which areas it usually gets caught from, or you simply want to know some general information about the fishery your targeting, it's all there in the palm of your hand if you look hard enough. If you're targeting a specific fish, use social media for tips to help you. Nowadays everyone gives information away without even realising, so do your research and observe other anglers online to gain an advantage. There's a whole world of knowledge to be earned just from looking through social media. You can gauge areas that your target fish is historically caught from just by looking at photos on Facebook or Instagram. This sort of information is invaluable if you use it wisely, so I can't stress enough how big an edge this can be.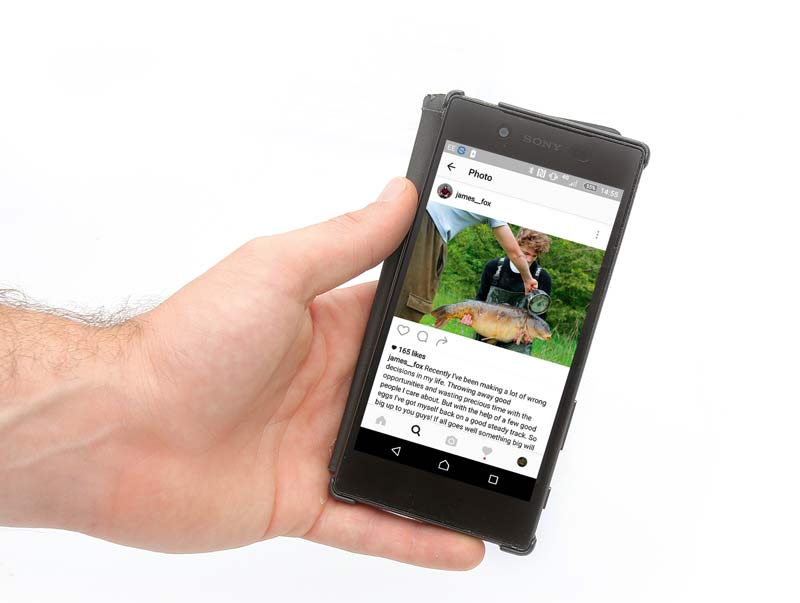 Keep your head in the game – campaigns can be cruel
To keep morale up when targeting big fish, I spread my time between campaign fishing on hard waters for a target fish and regularly ensure that I go somewhere in between campaign sessions where I know I can catch a few. As it starts to get colder, sitting behind motionless rods for days upon end can drive you insane! It's important to fish somewhere that's got a good track record for doing a few fish as it starts to get colder so you remain confident in your approach. This is what keeps my spirits up and fills me with confidence when going back to my target waters.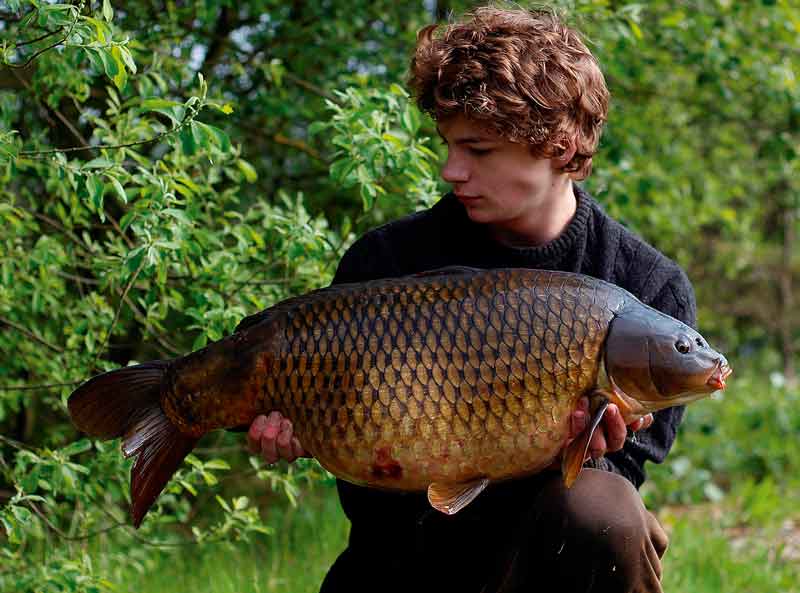 Move on the fish – being lazy won't catch you more carp
This one is so clichéd and you've probably all been advised in a million different articles to move onto showing fish. Well, it's a hard one to not talk about because it's the first rule of fishing; you need to find the fish to catch them, it's that simple. If the fish are not in your swim and you're seeing an abundance of action in another one, don't be afraid to move. During the summer months I can quite happily see them show near me and not do a lot about it because fish are extremely active in the warmer months and they're highly mobile, so they will move over the spots in time. As the colder months set in, they might sit in an area and not move at all because they feel comfortable there.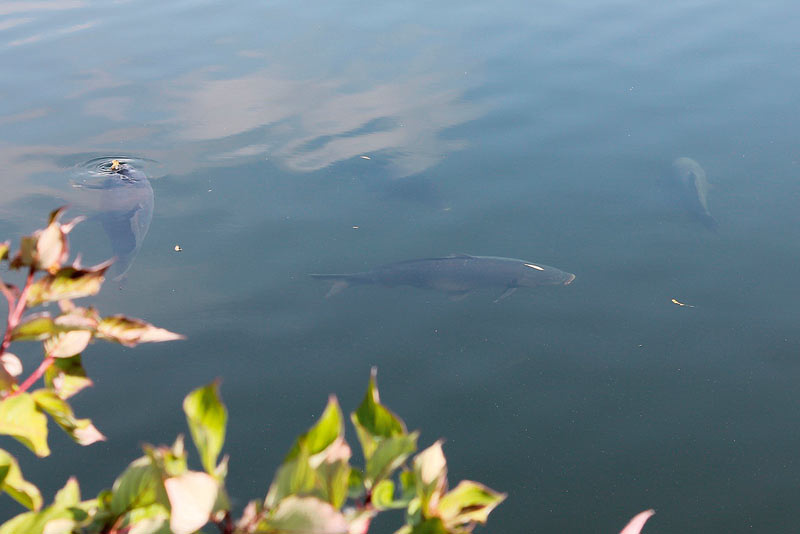 Line lay – use fluorocarbon, there's nothing better for getting line on the deck
With the water clarity getting a lot better during the colder months I pay more attention to my line lay than normal. I generally fish with semi-slack lines but during winter and autumn, when they're not moving as much, I like to slacken off just that little bit more to ensure my Deceptive fluorocarbon main line is on the deck to avoid spooking the carp.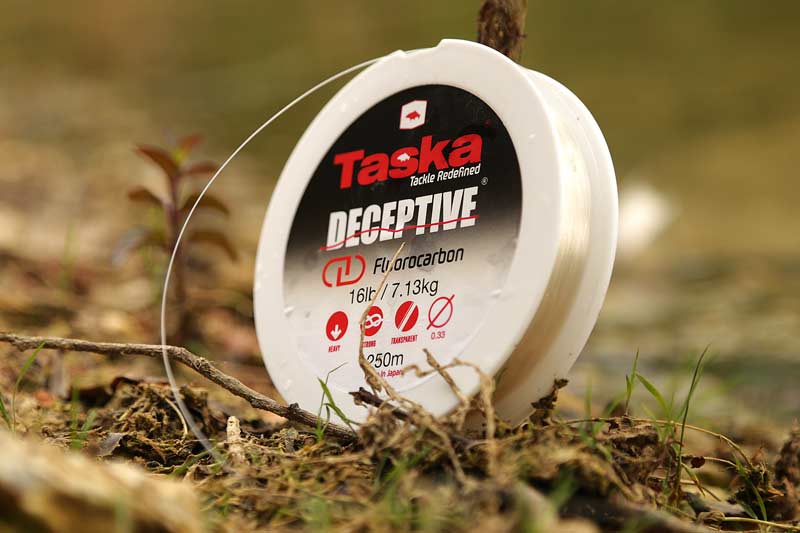 Get above the chod – leaves can be a problem in autumn.
During autumn, the leaves are constantly falling off the trees and the weed dying back in the lake, subsequently littering the lake bed with debris. You run the risk of dragging your lead and hook bait into the debris and this could damage your hook point, rendering that rod ineffective. For this reason, I switch to a helicopter setup, which means I can pop the top bead further up the leader to stop my hooklength getting dragged into the debris on the bottom, leaving my rig fishing 100 per cent perfect, just how I want it.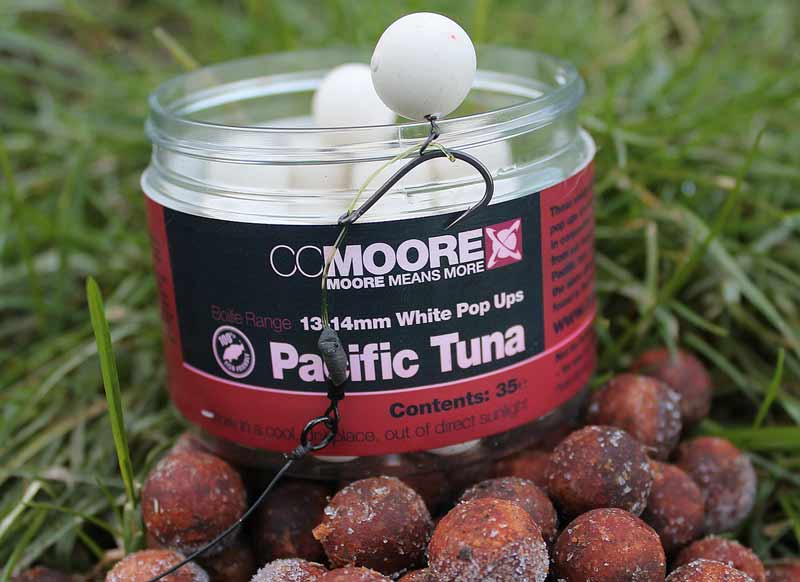 Like what you see?

Or buy a single issue