KINETIC BRAID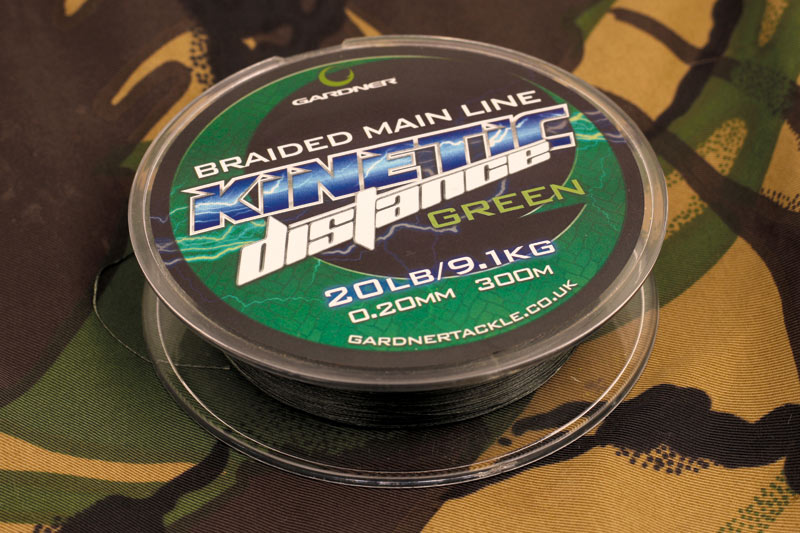 This low diameter, super strong, 100 per cent Dyneema braid offers the angler high performance for extreme-range angling, enhanced zero stretch and incredible strength for low-diameter braid, providing instant contact and superior feel of the lake bed.
The smooth and soft make-up reduces friction, ensuring effortless casting performance with little resistance. The rounded profile and tight weave helps dramatically reduce the dreaded wind knots and helps stop the inherent bedding in like many other low diameter braids on the spool. Keeping braid wet when fishing/baiting at range is crucial to help avoid wind knots and tangles.
The subtle green coloration reduces the visibility underwater, which is essential as braid is often used in a tight-line situation to aid bite indication. The thinking angler's line of choice!
RRP: £19.99
KINETIC SINKING SHOCK LEADER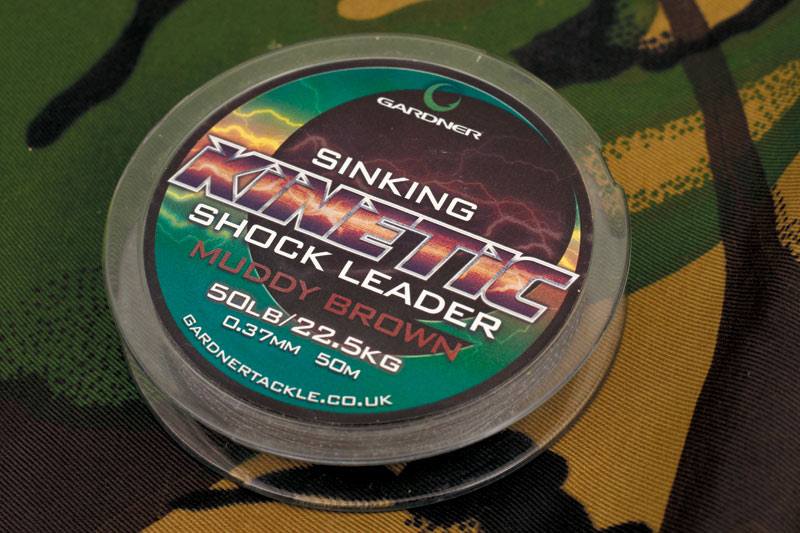 This high knot strength, abrasion resistant shockleader offers a smooth finish to aid extreme-range distance casting. The fast-sinking and flecked brown colour really helps it blend in with most lake beds it will encounter.
The mixture of Dyneema and fluorocarbon fibres ensure strength and enhanced weight to pin it to the lake bed out of harm's way; the round profile and tight weave help the leader to glide through the rings, as the lack of stretch in the braid transfers the full force of the cast through the rod to the lead, increasing distance.
This is best used in conjunction with specialist low-diameter braided main lines or monos. A must for all big casters!
Supplied in 50m spools.
RRP: £9.99
STAINLESS BUG BOBBINS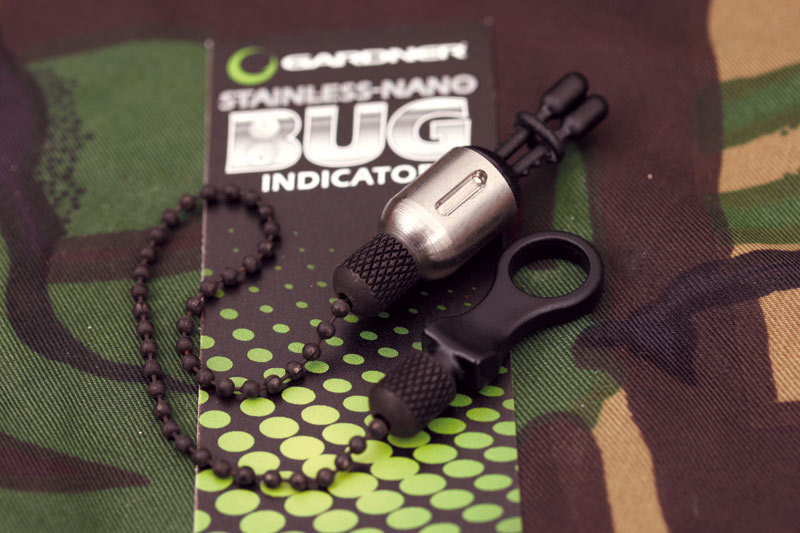 This neat little bobbin offers enhanced tight-line bite indication, with a super-compact stainless exterior, drawing the eye while on the bank.
These bobbins are ideal for use at long range, with or without back leads. The dual position precision line clip is designed specially to limit damage to your line.
The depression on the bobbin is designed to take the dedicated bug betalights, available in a range of colours. They are supplied with a sleek 15cm anti-rust ball chain that is super-strong,
but 30cm versions are also available if you like a bit of length on your chain.
If you're after some new bobbins give these a look. The Stainless Bug Bobbins come in two sizes:
Stainless Nano Bug
20mm x 12mm (complete)
Stainless Micro Bug
22mm x 12mm body
RRP: £11.99
PVA SYSTEM AND REFILLS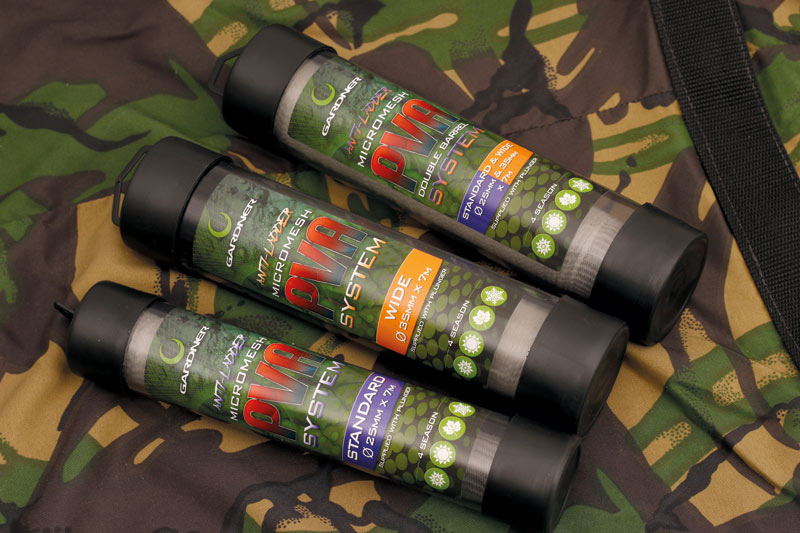 The systems can be bought in the standard 25mm or wide 35mm, with a plunger for each size, or alternatively together with the ingenious idea of the double-barrel micromesh system, which is a real space-saving gem for those who like to travel light. Incorporating both the standard and wide including a double-end plunger (one end for each size) in a single tube, this is a must for all PVA stick enthusiasts. Rated as four-season, meaning you can use this year round without any problems. All of the systems offer anti-ladder properties and micromesh weave for even the smallest of baits to be presented. Refills are available.
RRP: £Various
FEATURE FINDER LEAD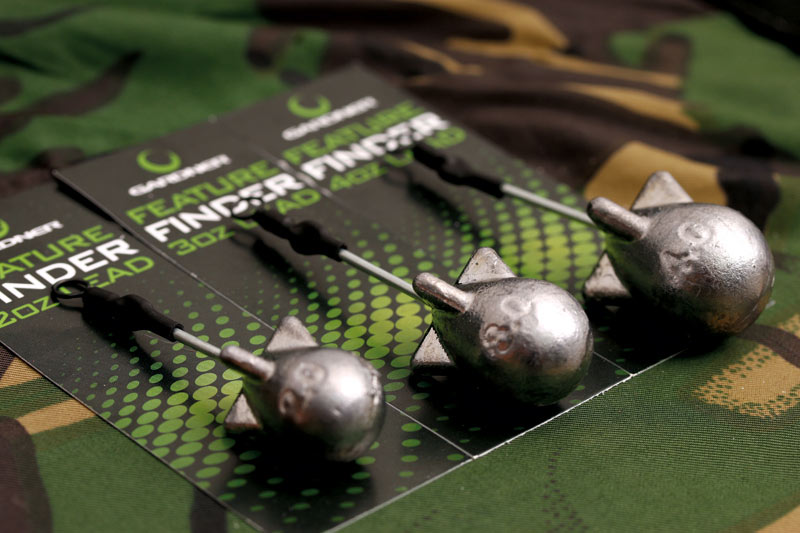 Helps you find those intricate spots on the lake bed, designed to increase feedback of the bottom.
The rounded nose of the lead transmits the feel of the lake bed as it touches down. The moulded flights/ridges and wire tail ensure smooth casting accuracy and transmit what substrate you are pulling it over, collecting small amounts of bottom debris.
The large eyed swivel and sheathed tail stem help eliminate tangles when used in conjunction with a marker.
Available in 2, 3 or 4oz weights.
RRP: £2.50
Total Carp Verdict: A range of new releases that will make your carp fishing easier and better.