SK-TEK Levelbed
The SK-TEK Levelbed is one of many products designed with several innovative features in mind ensuring maximum comfort is had for any length of session.
The frame of the bed chair has been constructed using lightweight steel weighing in at a total of 9.6kg and while it is not the lightest flat profile bedchair on the market, several worthwhile additions make the extra weight excusable.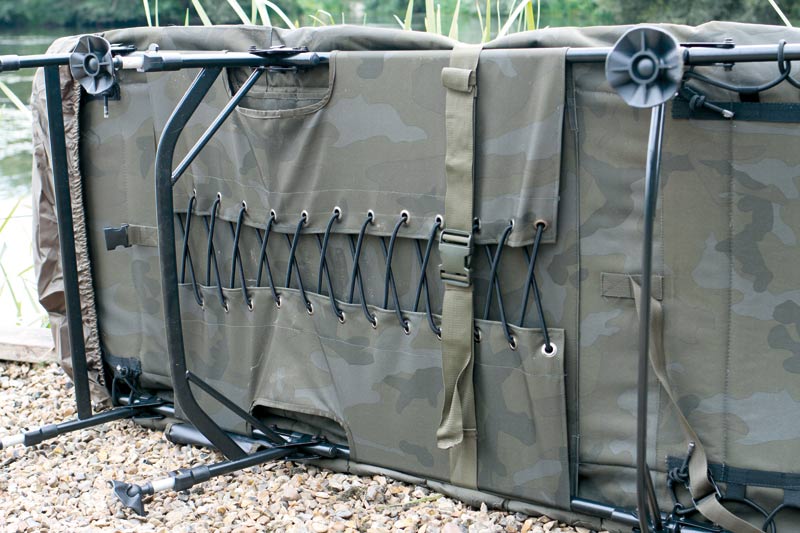 Essential large swivel mudfeet are used on the six adjustable legs, which feature a special locking system for increased stability. The Levelbed folds completely flat thanks to the double-hinged system helping the packing of a sleeping bag inside the bedchair an easy task. Using the latest quality materials and technology, the bed uses a soft fleece lining and a 30mm foam mattress surrounded by oversized padding in Sonik's SK-TEK camo, providing exceptional comfort above the bars of the bed.
At the head end, an extra-wide deep padded pillow has been integrated, which may be enough head support for some although an additional pillow can also be used. Beneath the mattress significant efforts have been made to ensure the user is well supported with the elastic lumbar support system that can be tailored to the users desired firmness. Posture is retained with the centre and shoulder sections of the Levelbed receiving upgraded elastic.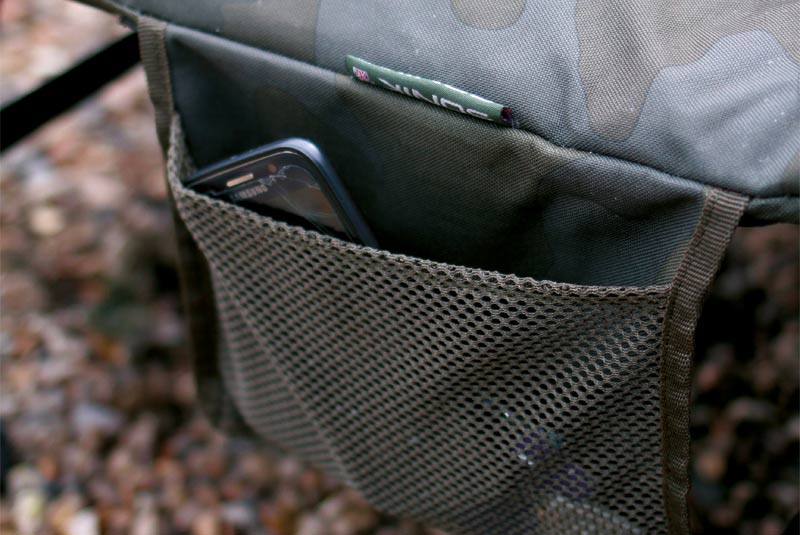 Finally, the sleek addition of two practical fold-out mesh pockets make the ideal safe place to store items that are required quickly, such as a phone or receiver. The superior design of this Levelbed is a product of knowledge of the intended customer base and is without a doubt the perfect tool for the job.
RRP: £109.99

SK-TEK Sleeping Bag
Complementing the Levelbed is without a doubt one of the best sleeping bags on the market, and for an extremely affordable price too. The SK-TEK Sleeping Bag is the new kid on the block and has been thoroughly researched prior to production, meeting the needs of the modern carp angler. The five-season sleeping bag is most efficient at heat retention and features a fleece lined top half inside the bag for added warmth and a polyester bottom half to aid movement, as completely fleece lined bags have proven to be hard to move inside.
The use of a high quality siliconised hollow fibre fill allows the sleeping bag to be used in the coldest of conditions, and a very clever addition inside of the bag is corner pockets, ideal for placing cold hands inside. A 190T ripstop outer material promises durability as well as the added bonus of being water resistant.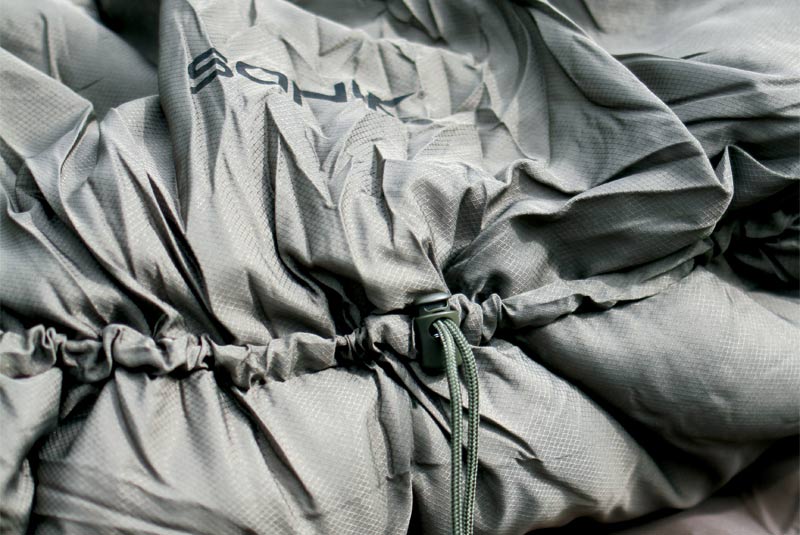 Making sure a sleeping bag stays in the same position on the bedchair has often been overlooked in many designs but Sonik has made sure three points of the bag can be secured on to the bedchair. Two elasticated hoods – one at the top, the other at the bottom – and a centre strap around the middle do the job nicely.
Those who fish all year round will have at one time or another experienced cold spots inside their sleeping bag, but this has been totally eradicated by the simple use of drawstrings at each end, further increasing insulation. Not only does this sleeping bag perform extremely well, it is absolutely great value for money and satisfies the needs of the angler perfectly.

RRP: £89.99

Total Carp Verdict: Improve your sleeping situation with this affordable bedchair and sleeping bag combo from sonik.

www.soniksports.com