As I mentioned in my diary piece this month, it was a bit of a trial getting hold of these, but after some serious time spent on the phone to various tackle shops across the UK, Johnson Ross and Climax Tackle eventually came up trumps.
To say I haven't looked back since owning them would be an understatement because they have been a revelation.
I've never truly found a barrow that I was absolutely happy with until this one, which I happened to notice my mate Scott Day from Fox do a video for on the Fox YouTube channel.
I was struck by just how low Scott's gear was when piled on to the barrow, something I've always tried to achieve but without success, despite not carrying what I would consider an overly large a amount of gear.
This low profile comes from the fact that the large under-bag and twin front bags either side of the wheel can take so much stuff. My cool bag, pillow, waterproofs, scales and flip-flops fit inside the bigger bag, often the source of frustration when loose on the barrow. The front two house my bait and a few spods in one and, on longer sessions, a small water butt in the other.
I was impressed at just how much stuff can be stashed in these bags. What also appeals is that each of the bags are accessible via side zips so you can get to the stuff inside before you've unloaded anything off the barrow. All three bags come included with the Explorer, as do two webbing-type straps, which I find much easier and more secure than bungee straps when securing your load.
The Explorer is fairly compact in nature so fits perfectly in the modest boot of my car, but the front section actually extends out when you need that extra capacity. It's designed so that the Camolite Barrow Bag sits in place on the barrow for day sessions, but then when the extension is used it switches round to sit on the newly created front 'shelf', allowing ample room on the main barrow for a bedchair and suchlike. This creates superb balance because even more of the weight of your load is placed over the wheel. This balance makes the barrow almost weightless in the sense of effort needed to push it. Seriously, you have to feel how balanced this is to believe it, as a few of my mates found out on my last trip to my syndicate. They were all hugely impressed by the barrow and bag combination and so have I been.
£169.99 and £84.99
Shop here for the bag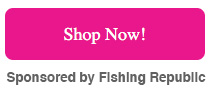 Shop here for the barrow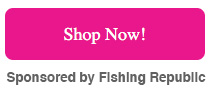 Like what you see?

Or buy a single issue