Sponsored By
Order the TRAKKER PUREFLO AIR-DRY SYSTEM online today!
The inside has a unique patented air-dry cone for the optimum drying of freezer boilies, allowing air to pass through freely. Adding sump feet allows airflow from underneath when it's placed on level ground – perfect.
The Pureflo system has a multitude of uses. Boilies can be glugged and left to dry in the system and the remaining liquid can be stored, re-used or added to hook baits and pop-ups. The revolutionary lift, twist and stack process helps to drain off liquids from any wet baits and this avoids the hassle of getting covered in juices. The air-dry system is an airtight storage system and when used in conjunction with the 17-litre bucket is ideal for storage and transportation around the bank, preventing any unwanted spillage.
If you still have bait left over at the end of a session, don't worry. The Pureflo Air-Dry System can be stored in a freezer inside a 17-litre bucket, which is fantastic for long-term storage. This is an essential piece of kit for any angler's arsenal.
17-Litre Air-Dry System £19.99
17-Litre Olive Square Container £9.99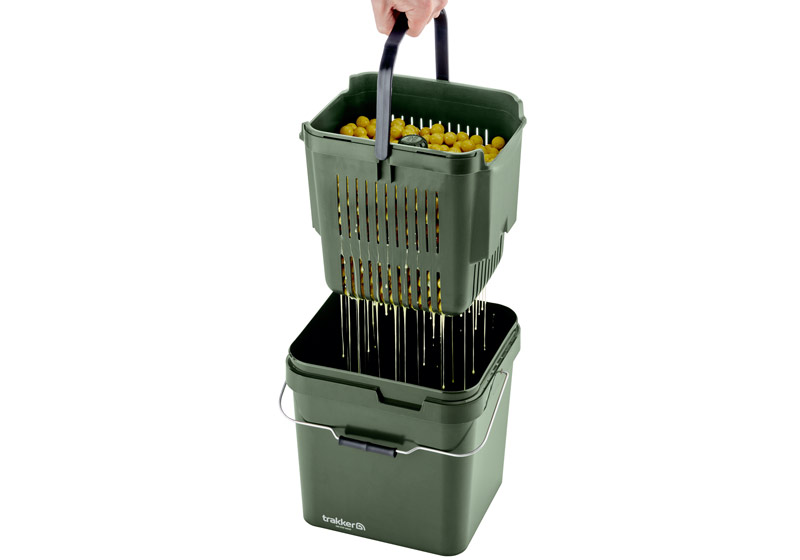 FOR MORE DETAILS GO TO
RICHARD SHENTON'S VERDICT
"A REVOLUTIONARY DESIGN, PERFECT FOR STORAGE."
FIRST IMPRESSIONS 10/10
VALUE FOR MONEY 10/10
Like what you see?

Or buy a single issue